9 tags
8 tags
4 tags
4 tags
Female Adventurer: A Tutorial Masterpost →
inebriatedpony: nagranowrimo: norisus: I said that I'd show some tutorials I have saved up to someone, but decided that I'd just go ahead and post most of what I have stored away and create a sort of masterpost out of it. (I figure it'll help me just as much since, as of now, they're all pretty scattered between my Tumblr and bookmarks) A lot of these are hosted on my personal Tumblr, but I...
1 tag
Capek? Wajar.
Ya, jadi, bukannya nugas, gw malah numblr. Pengalaman 4 hari di Semarang sungguh lumayan. Belajar nyari insight yang tepat, sedikit strategic planning, mabok creative brief, berkenalan dengan banyak manusia unik lainnya, belajar tabah dan tetap semangat tentunya, juga reuni dengan teman SMP-SMA yang ternyata sudah berkembang sedemikian jauhnya dan gw masih begini-begini aja. Baru nonton Lord of...
5 tags
Watch
vearth: oncie-boo: fuckyeahadventuretimegifs: frequentlytimelow: Runnin' Errands with my Mom - Jeremy Shada aka Finn the Human Boy I AM FUCKING CRYING  it's swag Hahahahaha
7 tags
THIS
notjustacookie: SAW RISE OF THE GUARDIAN AM FROSTITUTE  @sayabukandea
6 tags
2 tags
Not Again
Lagi-lagi teman saya ada yang sedang sedih. Lagi-lagi saya nggak tahu harus apa. Lagi-lagi saya diam saja. Atau saya sebenarnya tahu harus apa tapi tidak melakukannya? Atau memang sebaiknya begitu, saya diam saja?
3 tags
2 tags
"Everytime I met you, I hid my emotion. Unfortunately, I hid it in an iron..."
3 tags
Watch
diebrucke: The Wood cut animations continue!
3 tags
5 tags
gerARDine: Jangan Datang. →
seberanimumembuka: Gak. Itu judulnya salah. Gue pengennya sih kalian pada dateng. Yes, ini memang promosi. Dan kenapa baru kali ini berani promosiin acara orang di blog? Well, karena yang ini worthy. Mulai dari persiapannya, konsepnya, tariannya, hantu-hantu kampretnya, semuanya deh, bikin acara ini pantes… @acinatalie KE BOGOR CEPEEEETTTT KITA KE DBC PAS HALLOWEEN
Fuck yeah, Advertising!: A REPOST OF INTEREST TO... →
adteachings: Hi, everyone. In April of 2011, I gave a lecture to some first-year design students at George Brown College in Toronto. My talk was intended to introduce the students to the differences between a career in design and a career in advertising. The lecture might be useful to some…
1 tag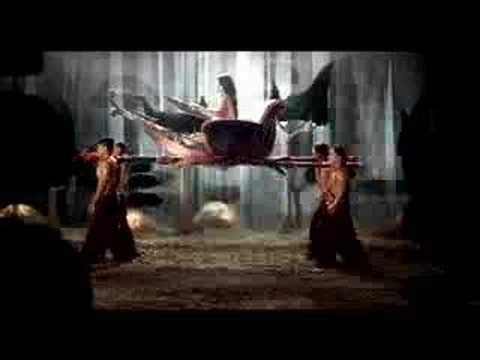 Watch
delano-laramie: shinyditto9: This is why we need the internet this is going back on my dash again. yes
"When I'm in writing mode for a novel, I get up at 4:00 am and work for five to..."
– Haruki Murakami's daily routine. Also see Murakami on writing and running, then dive deeper with his What I Talk About When I Talk About Running. (via explore-blog)
3 tags
4 tags
Is it just me or anybody else do this too?
When painting with watercolor and ink, I make the outline first then paint. Like a kindergarten kid coloring some drawings.
2 tags
2 tags
3 tags
3 tags